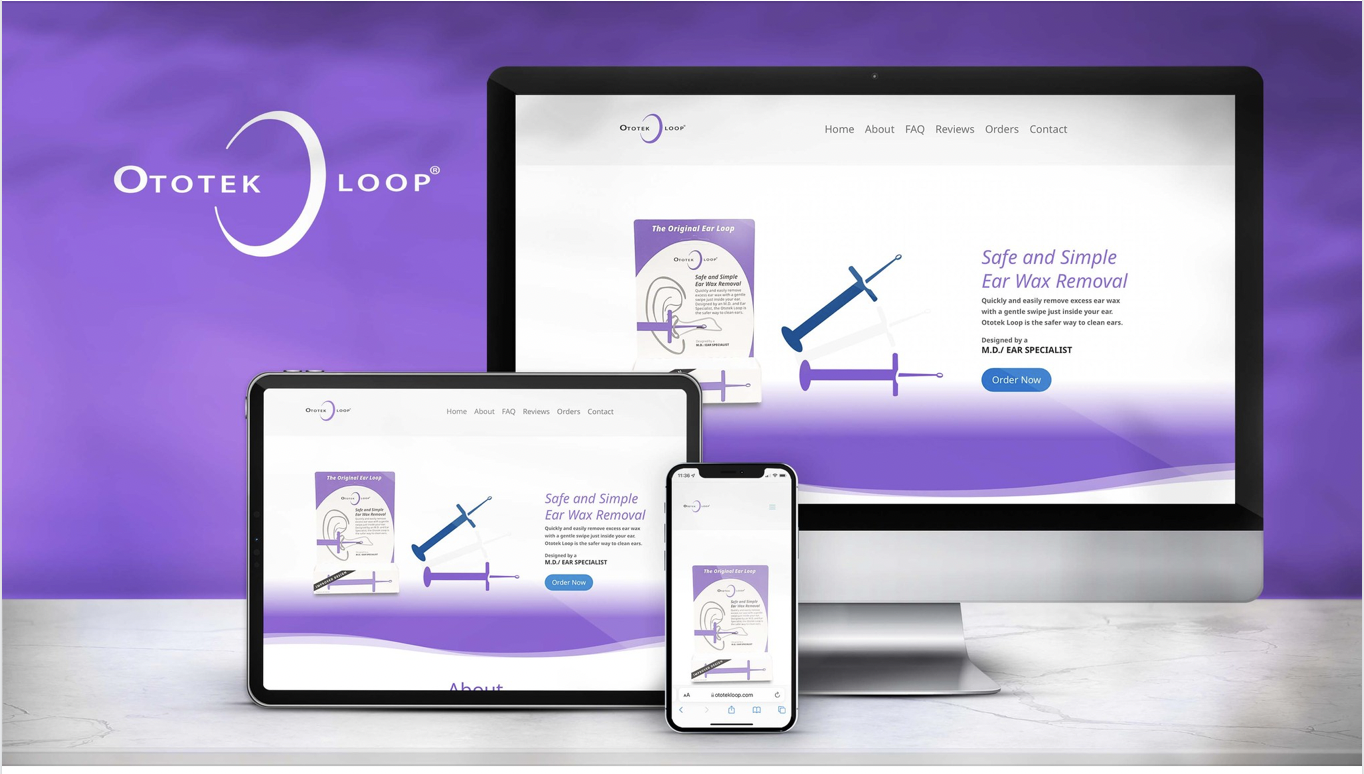 WordPress Website Development
Ototek Website
A website was developed for an ear wax removal tool that was created by an Ear Specialist and passed on to his daughter, she came to neat + nimble to update the look of her family's business website. The rough was laid out in Illustrator, then created in WordPress using the Divi theme.

Other Websites
Abbagail Designed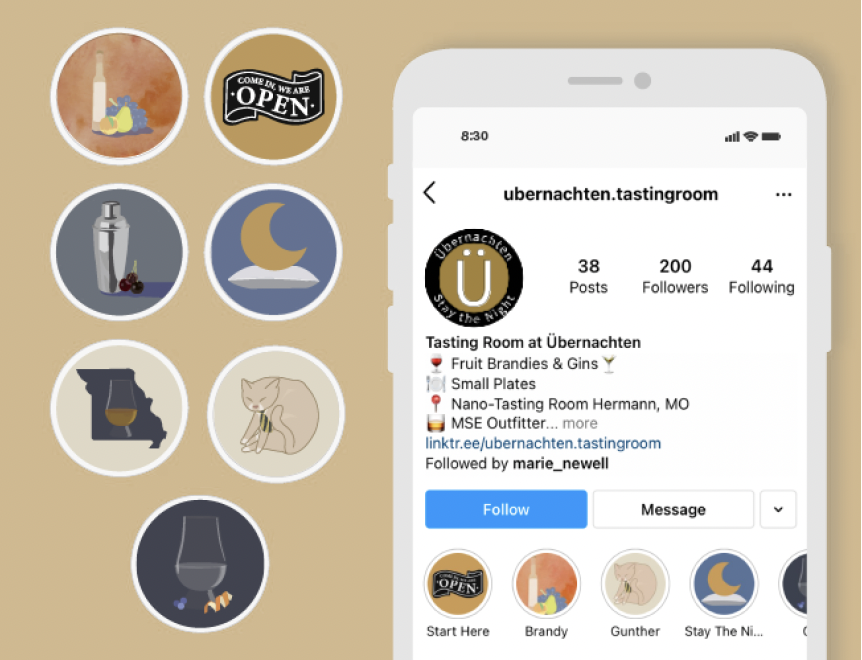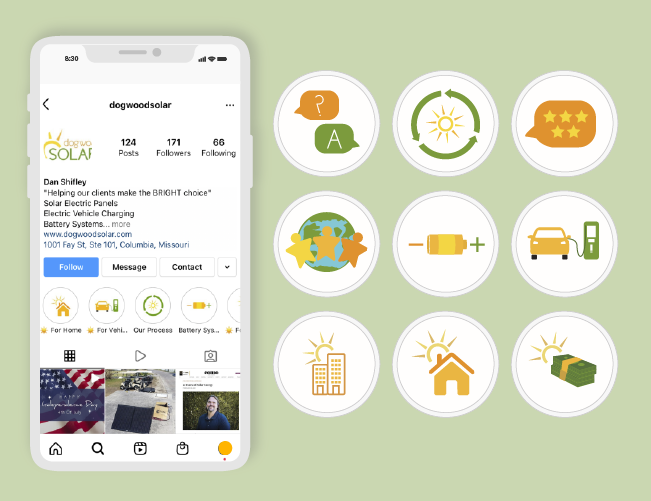 Instagram Hightlights
Highlights developed for clients, while working at neat + nimble, highlights were drawn and digitalized.
Dogwood Solar –  A solar company in Columbia, MO that always focuses on making the brightest choices.
Ubernatchen – A tasting room for brandies and Gins, that hosts a small tabby cat named Gunther.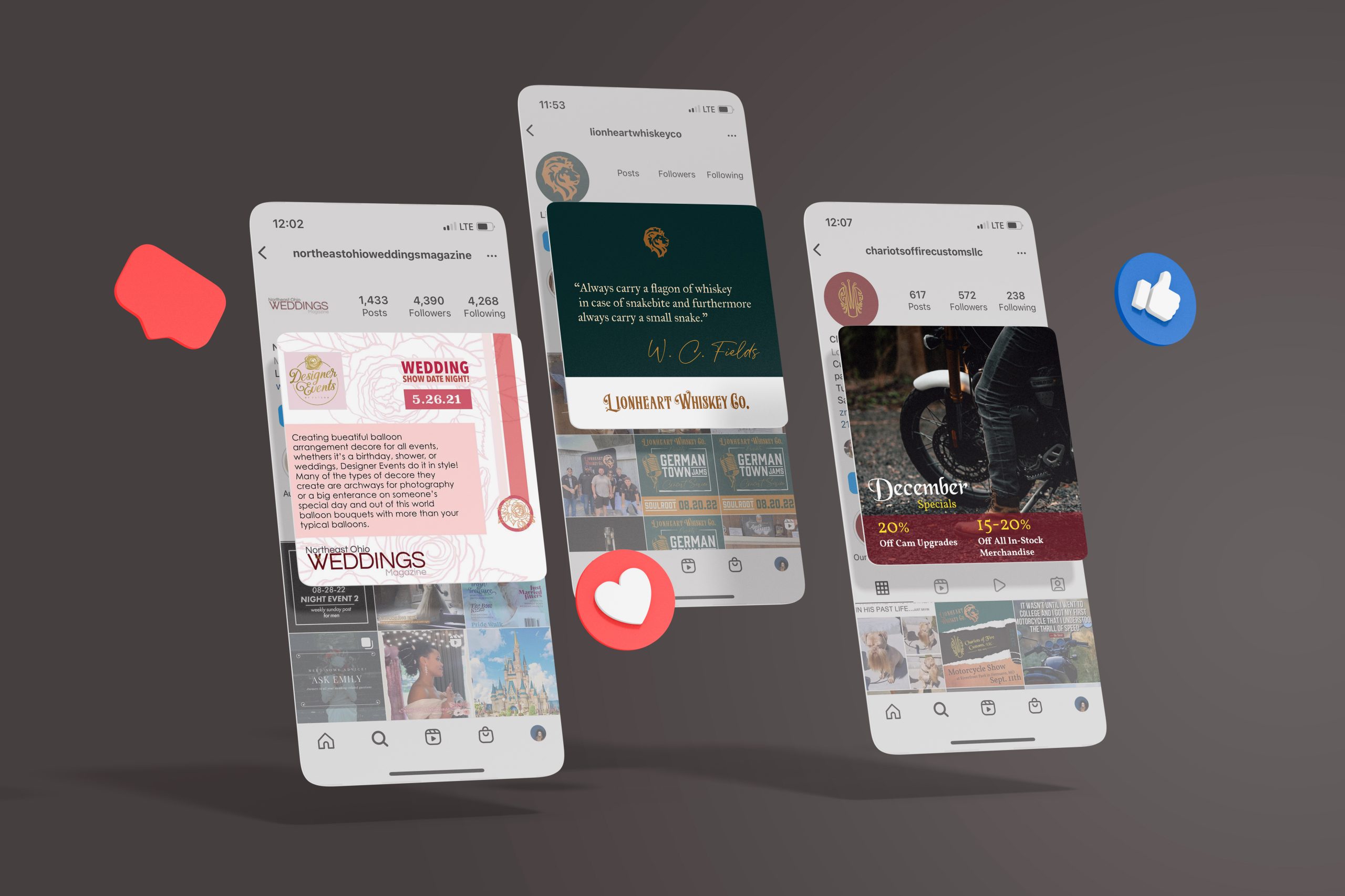 Instagram & Facebook
Social media posts from neat + nimble: Incast (above right), Lionheart Whiskey Co. (Above left middle), and Chariots of Fire LLC. (above left-right). Posts were created for Northeast Ohio Weddings Magazine (above left, left) as a part of the summer wedding show sponsor campaign. A campaign was created for the St. Louis Art Fair 2019 (below left) for the Emerging Artist Program that benefits artist's who want to begin presenting in art shows. All were created in Illustrator.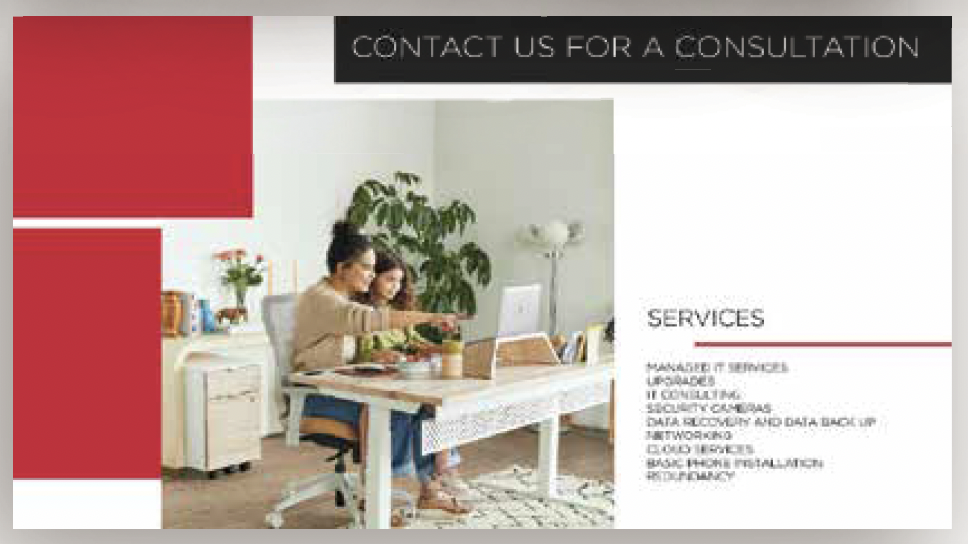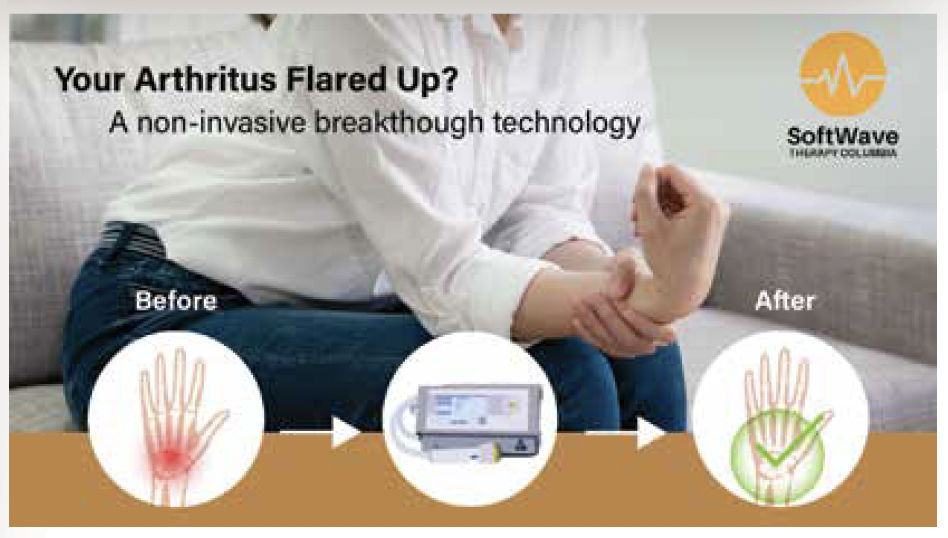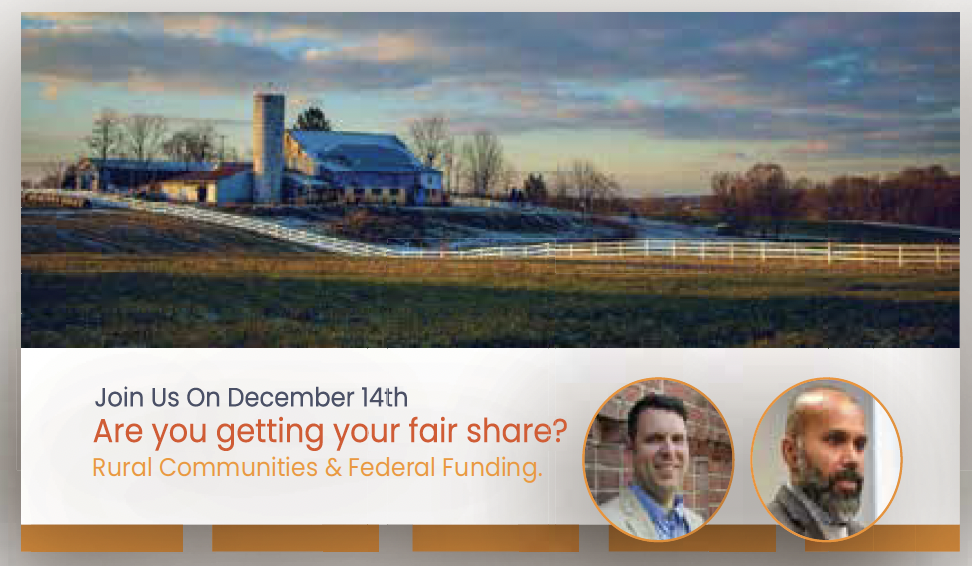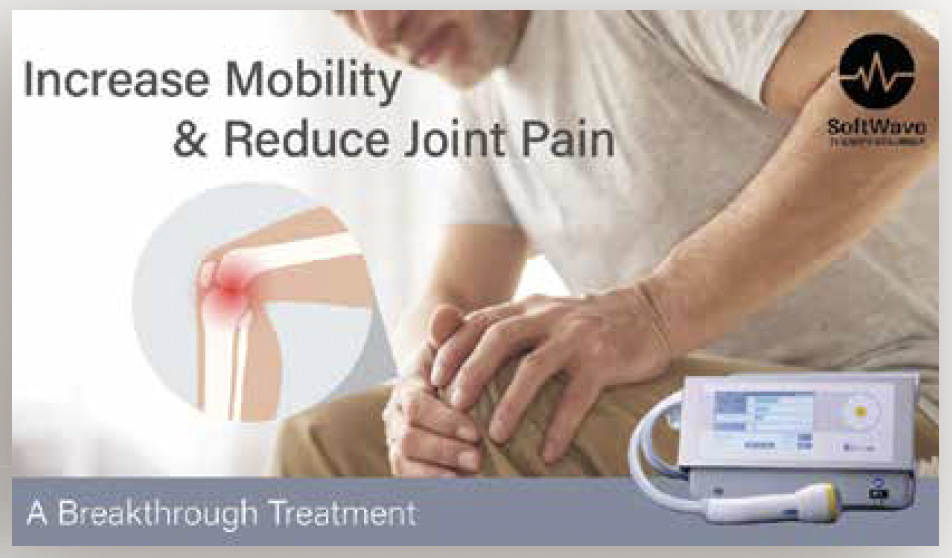 Digital Ads
Ads created for Google/Facebook for neat + nimble clients, they help advertise treatments for Softwave, federal funding for IEP, and services for Gravity. They were developed in Illustrator, along with the graphics and all photos were edited in Photoshop.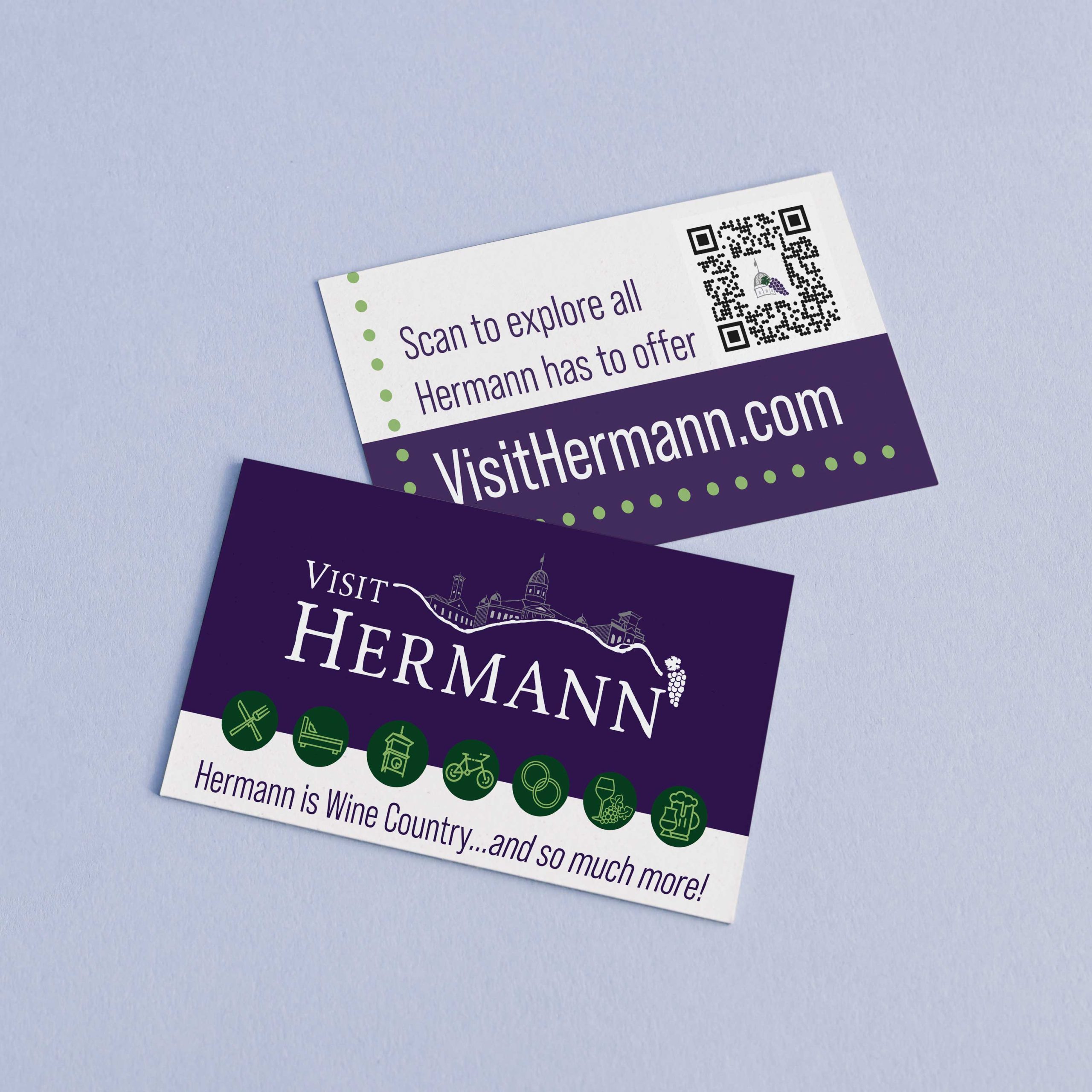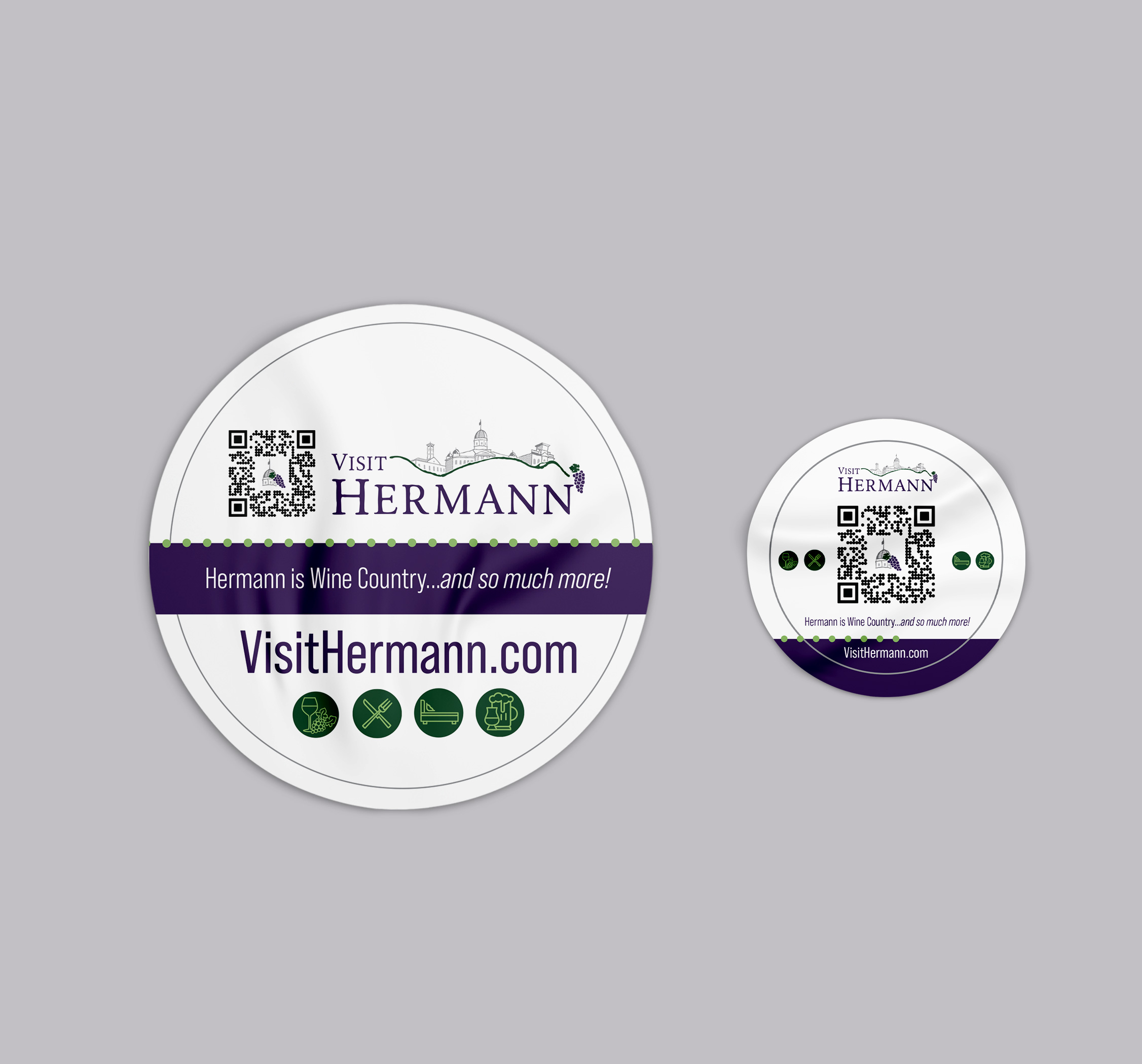 Visit Hermann Sticker QR Campaign
A QR sticker campaign, paired with cards that link back to the visithermann.com site to increase the website visitors and create further engagement with the town. This campaign began in late summer 2021 at participating Visit Hermann businesses in Hermann, MO. The stickers and cards were created in Illustrator, following prexsisting branding guidelines, then printed with a local printer.