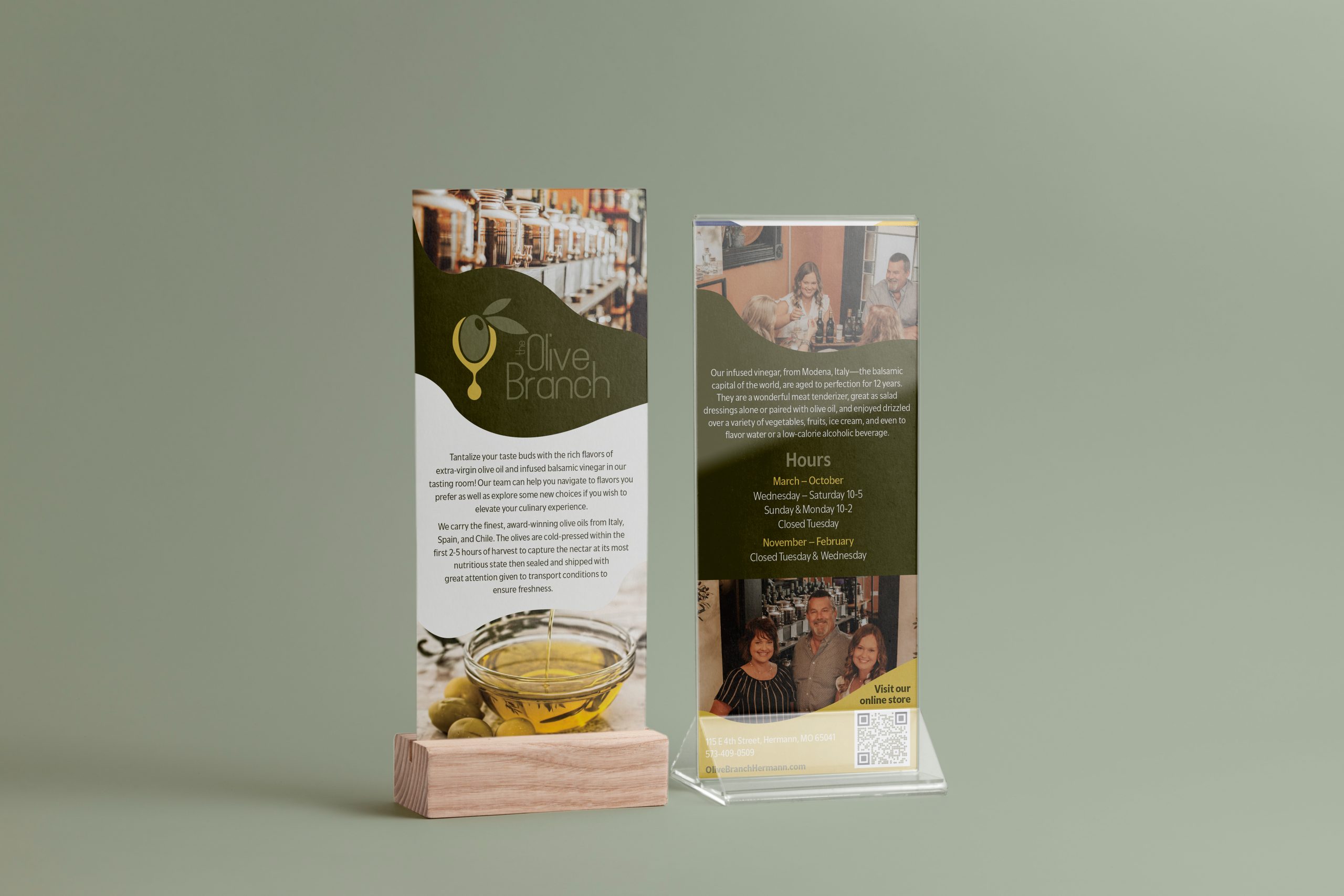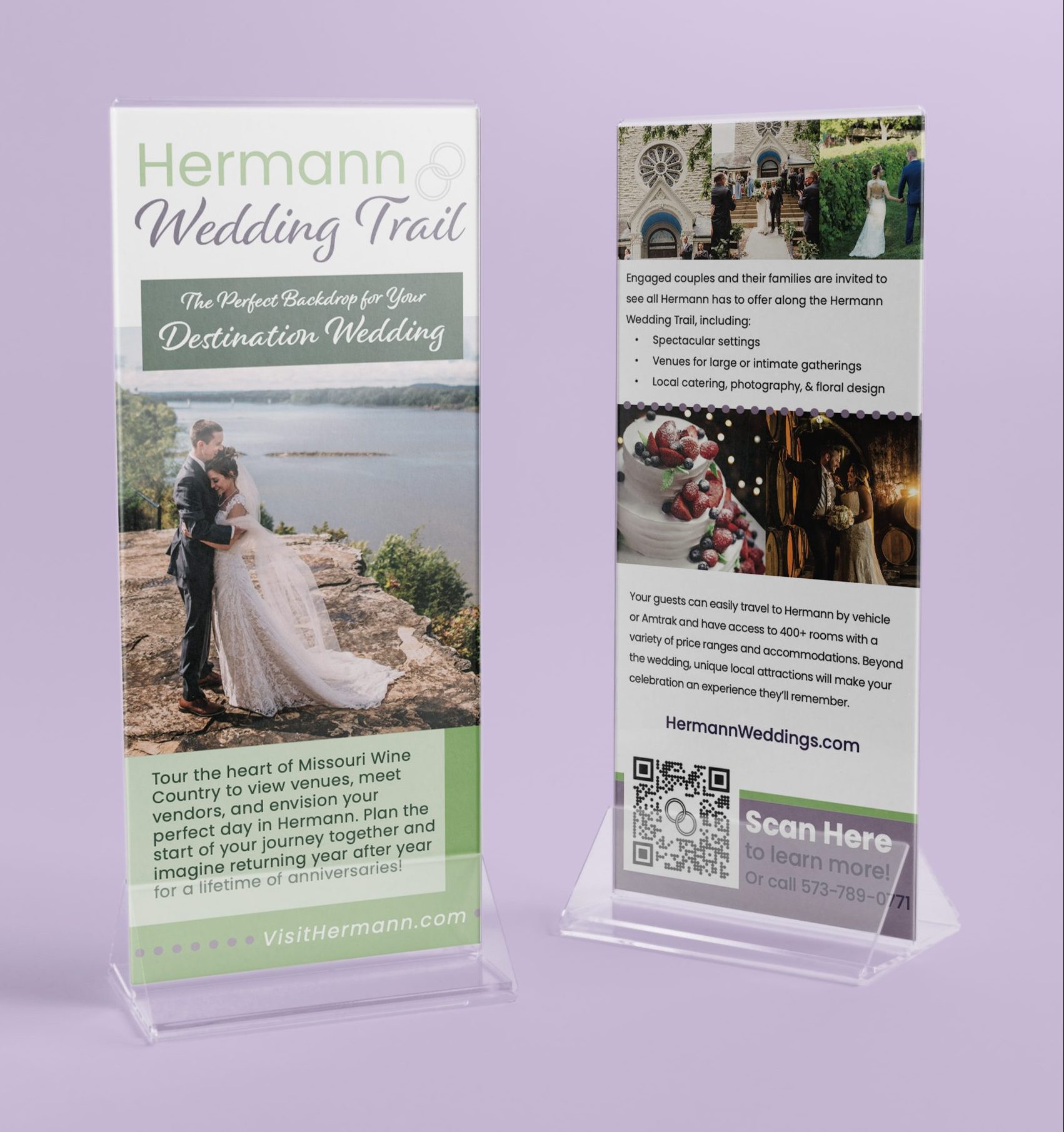 Rackcards
Rackcards, designed at neat + nimble, are at the Hermann, Missouri Amtrak station for tourists to pick up before they begin exploring Hermann. All rackcards' clients had purchased the QR code package that includes a QR code on all printed design, they bring customers to the client's business site and markets their products. Each rackcard was created in InDesign with graphics developed in Illustrator and any photo edits in Photoshop.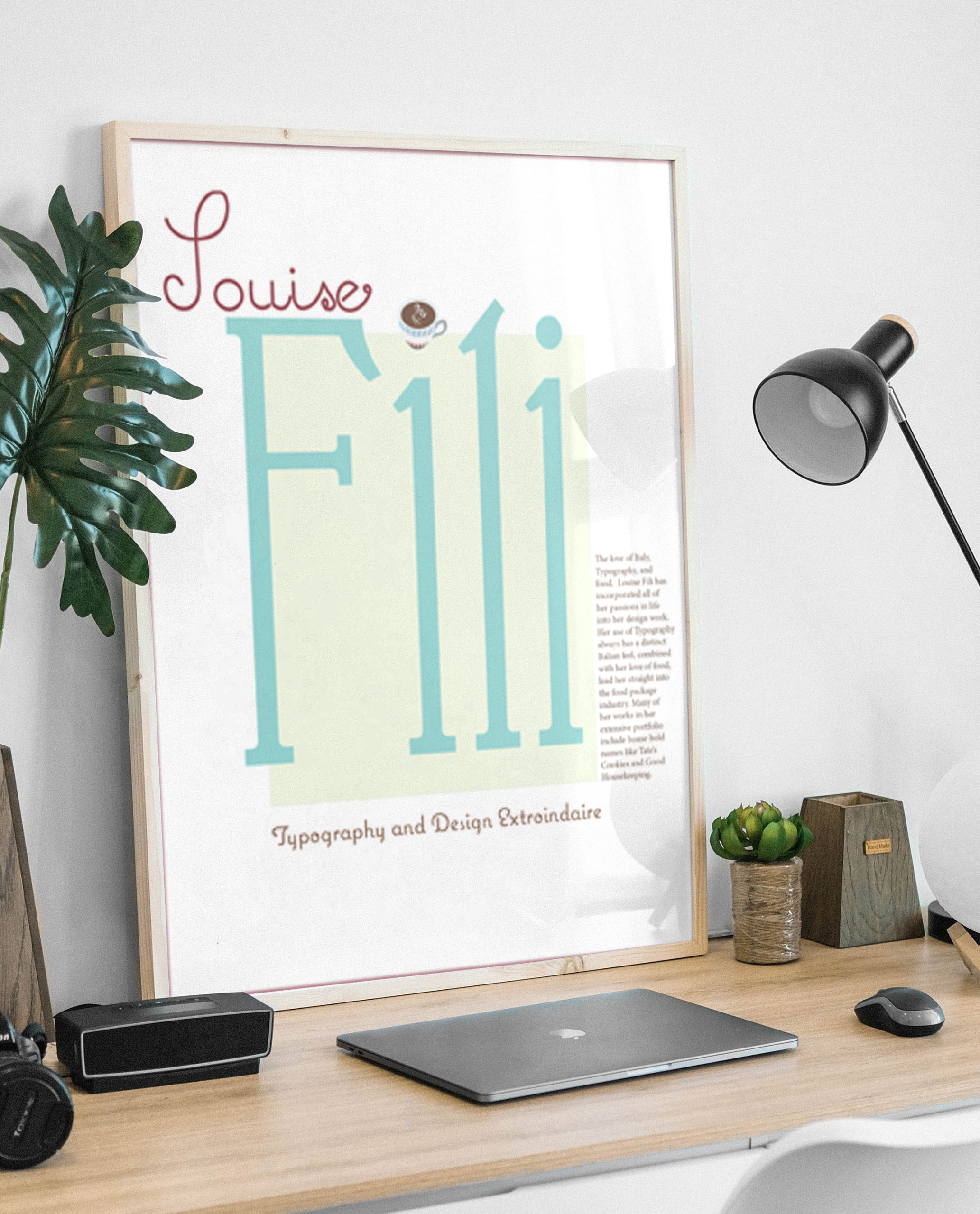 Posters
Winter Aromas – Pure Perfection Candles 2021 Winter storefront poster for Aspen candle. Developed in photoshop.
Louis Fili – College project inspired by a notable Italian-American graphic designer, Louis Fili, who is inspired by her family roots. Created in InDesign, but 'Louise' and the coffee graphic was hand-drawn, then scanned in.
Innovation in Textiles – A small poster created for a college project consisting of a local organization that was hosting a event an needs advertisement in the form of a poster. I chose the St. Louis Artist Guild and made up the event about textiles as it was an interesting subject that had been touched on in Art History. I photographed all of the textures in black and white and then designed the rest in InDesign.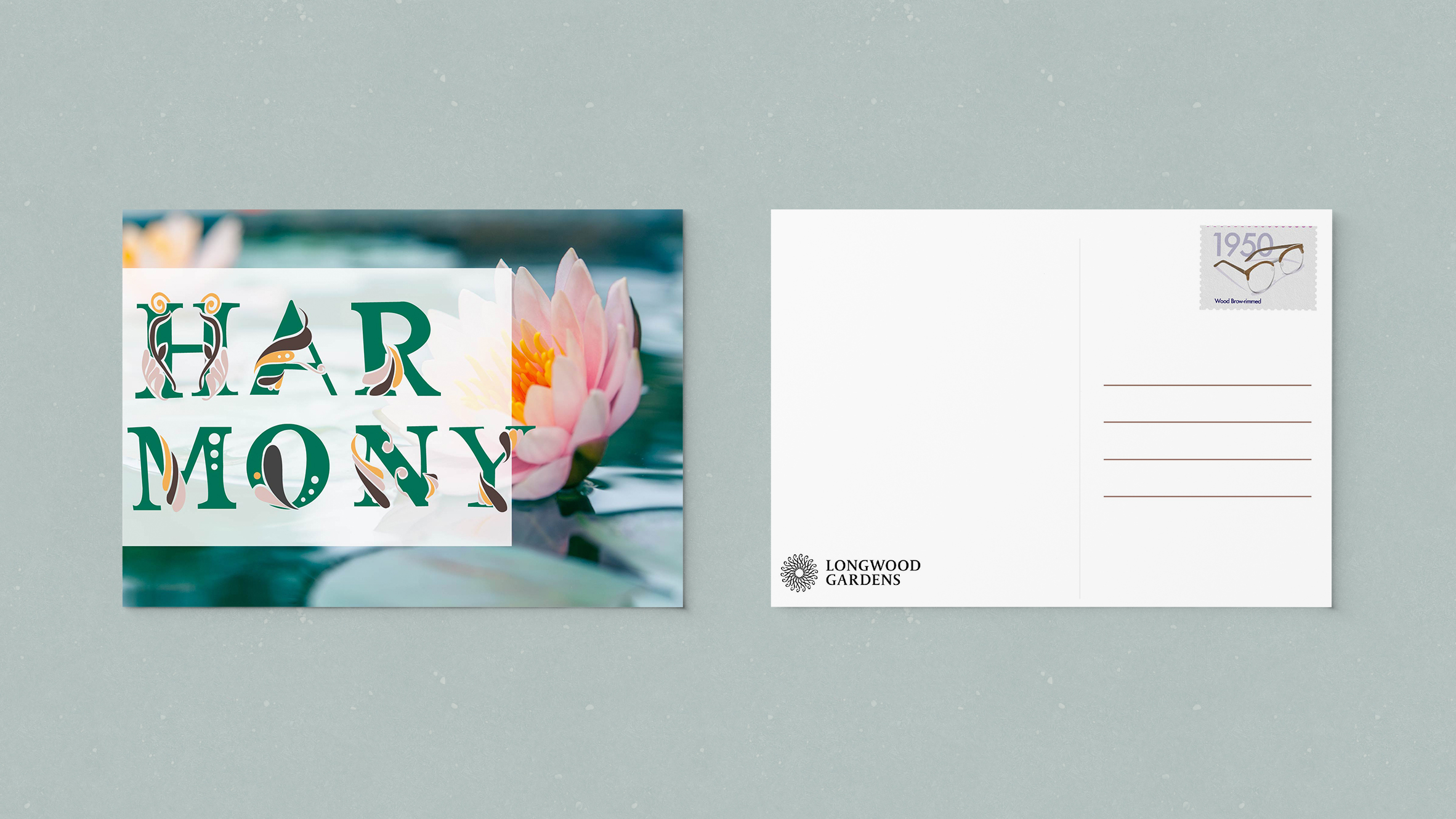 Harmony Postcard
Created in 2020, for Graphic Design III, using hand-drawn type. Created with the intent that the postcard would be sold in botanical garden gift shops with benefits going towards a deforestation non-profit.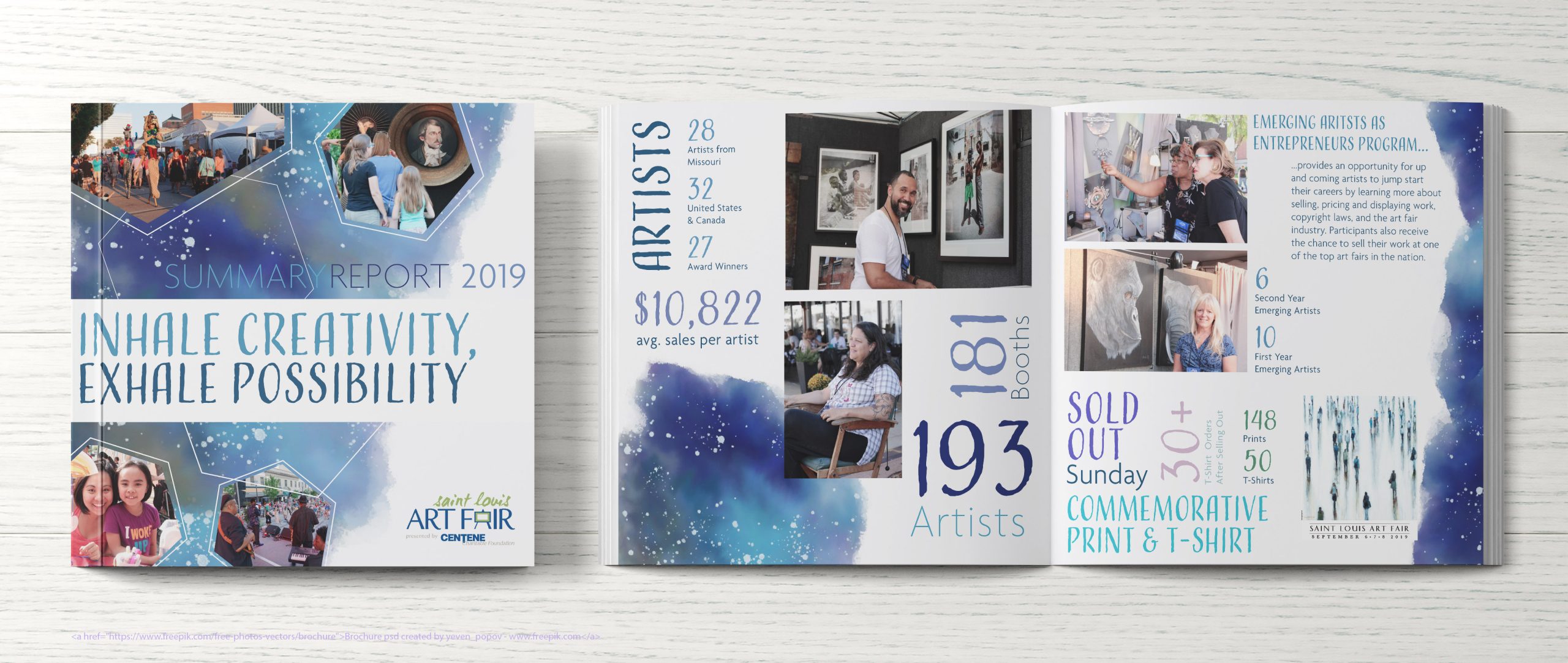 Saint Louis Art Fair 2019 Summary Report
Freelance project from 2019 per the art fair after the internship. Spanning about 20 pages, this report summary was designed in InDesign, while creating graphics in Illustrator.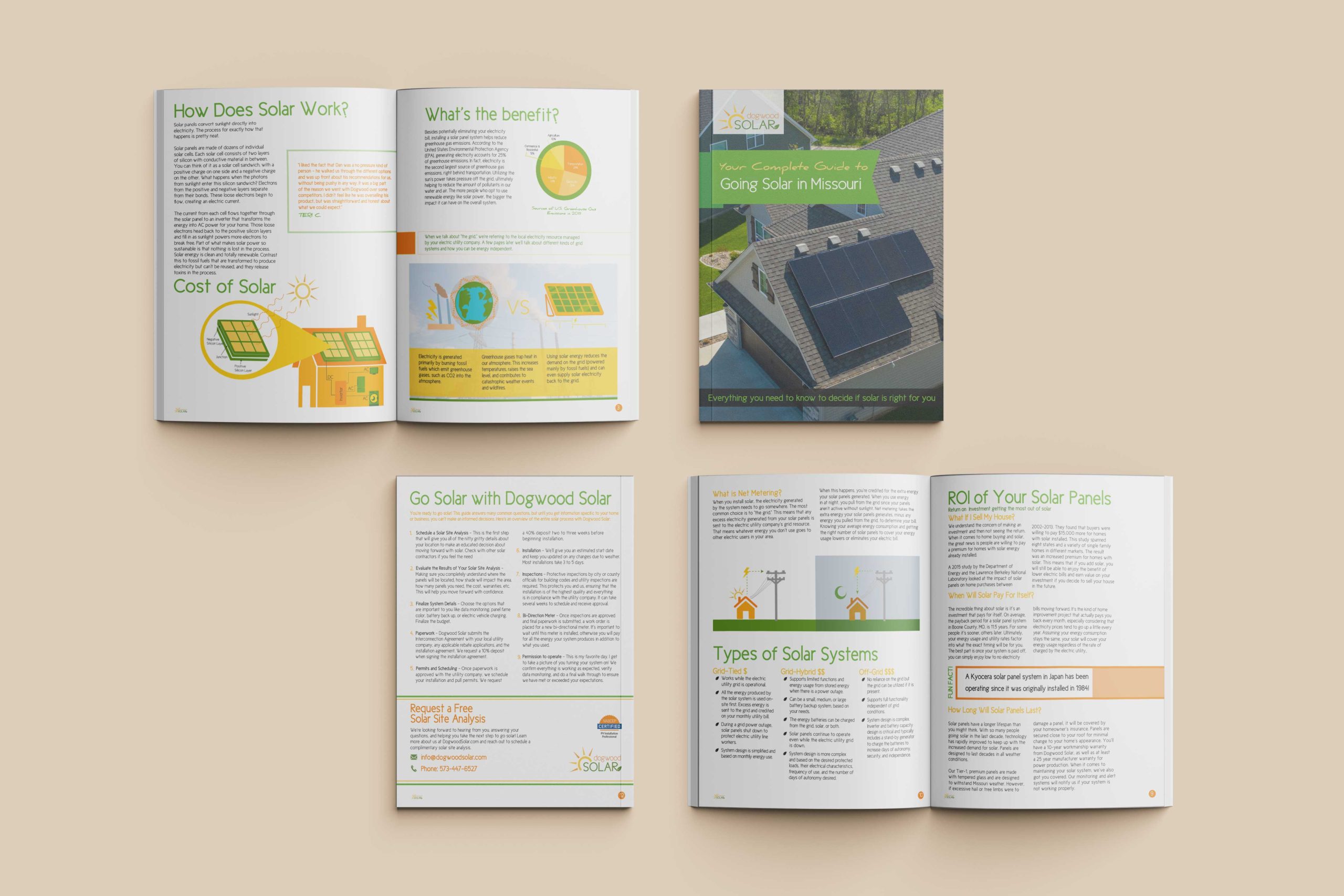 Dogwood Solar Booklet
A booklet created for Dogwood Solar in Columbia, MO. Dogwood needed something that expanded their customers' knowledge of the solar process and the benefits of their product. All graphics were designed in Illustrator and the book was laid out in InDesign.