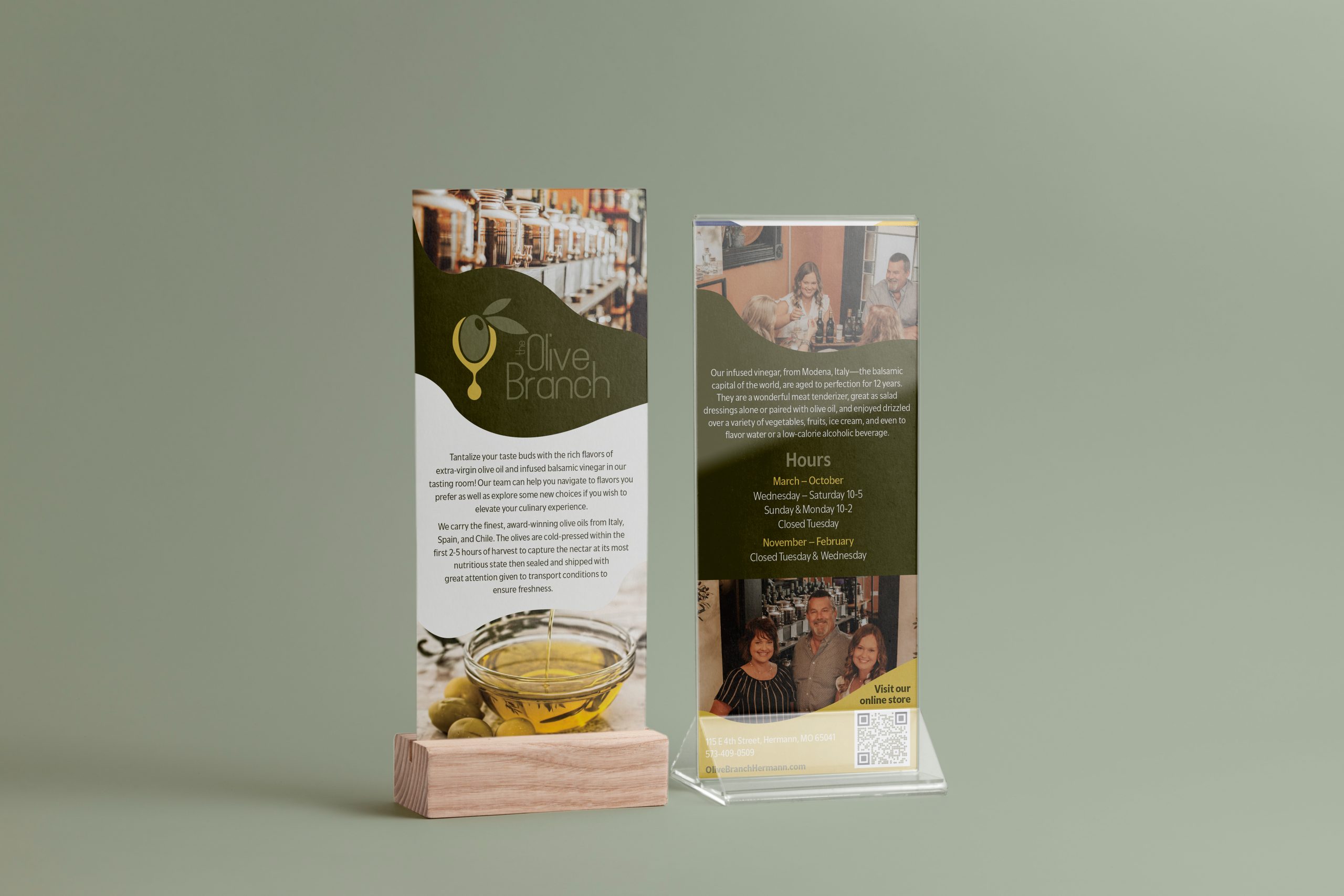 Rackcards
Rackcards, designed at neat + nimble, are at the Hermann, Missouri Amtrak station for tourists to pick up before they begin exploring Hermann. All rackcards' clients had purchased the QR code package that includes a QR code on all printed design, they bring customers to the client's business site and markets their products. Each rackcard was created in InDesign with graphics developed in Illustrator and any photo edits in Photoshop.
Posters
Winter Aromas – Pure Perfection Candles 2021 Winter storefront poster for Aspen candle. Developed in photoshop.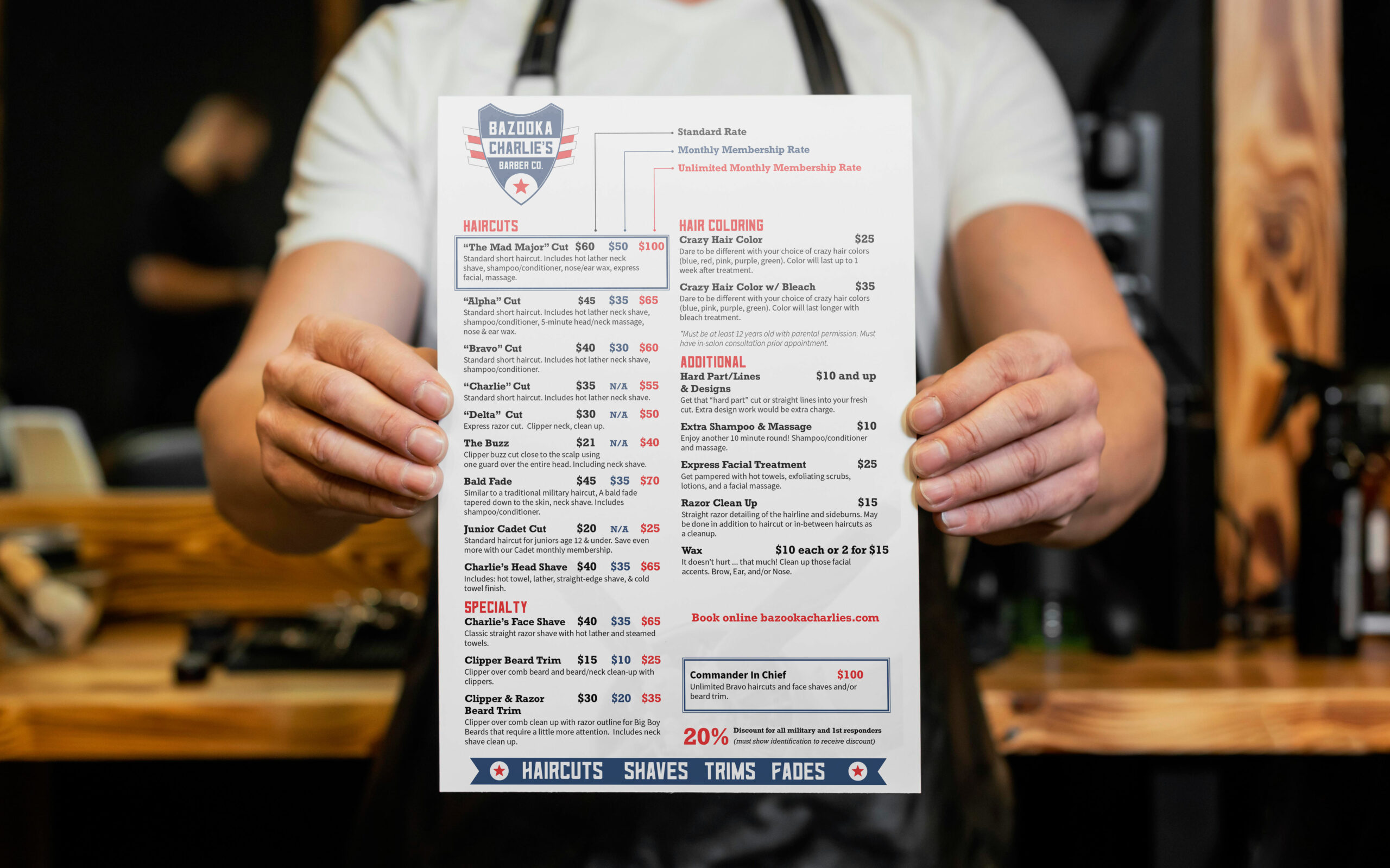 Menu
Bazooka Charlie  – Neat + Nimble client request from barbershop chain for a menu redesign. The project was completed using InDesign and Illustrator.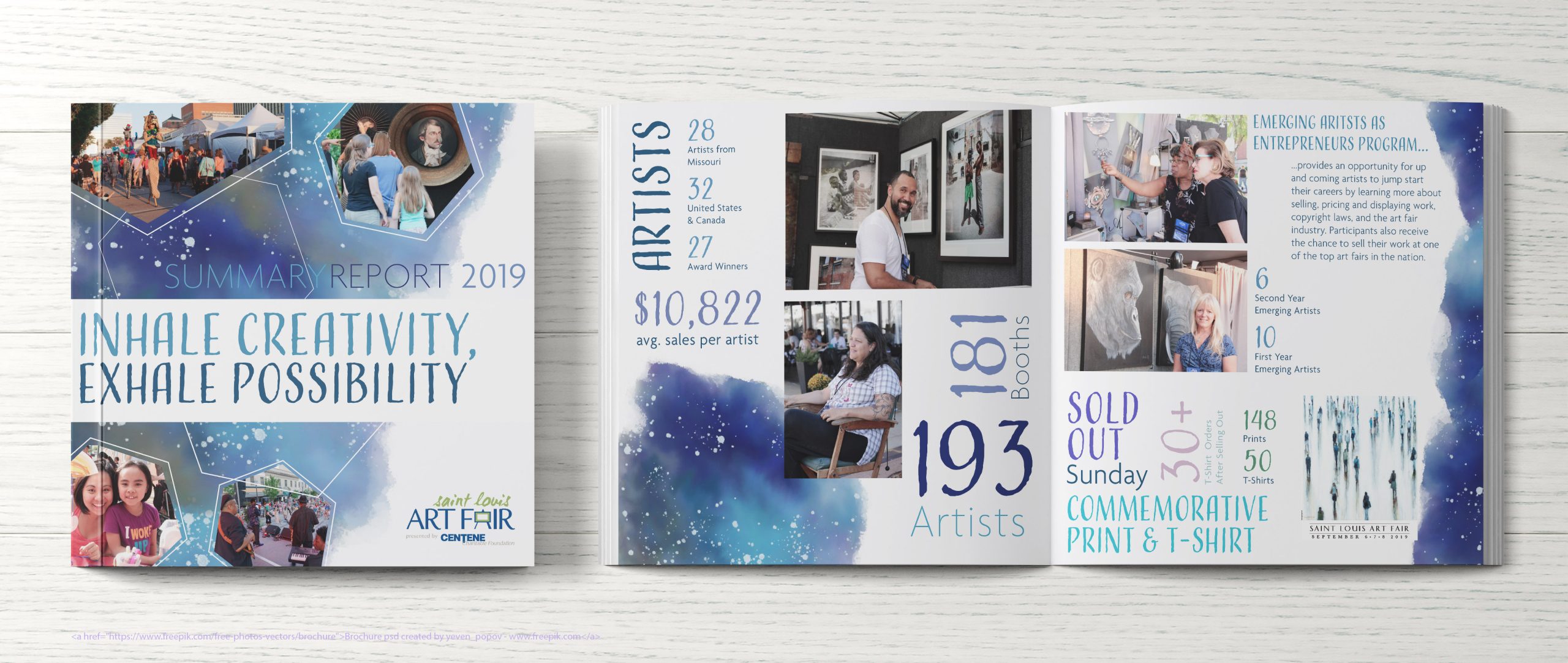 Saint Louis Art Fair 2019 Summary Report
Freelance project from 2019 per the art fair after the internship. Spanning about 20 pages, this report summary was designed in InDesign, while creating graphics in Illustrator.